Beach Cleaners Machines Unicorn
Beachcleaner Resort KL 1.2
Professional beach cleaners for private beaches or small coves
These machines are perfect for small beaches that need to be cleaned in-depth every day.
The Unicorn Resort beach cleaning machine is the ideal solution for clearing and cleaning small beaches or areas around sunbeds and parasols. It has been especially adapted to be towed by small tractors or Quad-type vehicles (4x4).
Its ease of handling and small size makes it ideal for cleaning areas that are difficult for other machines to access.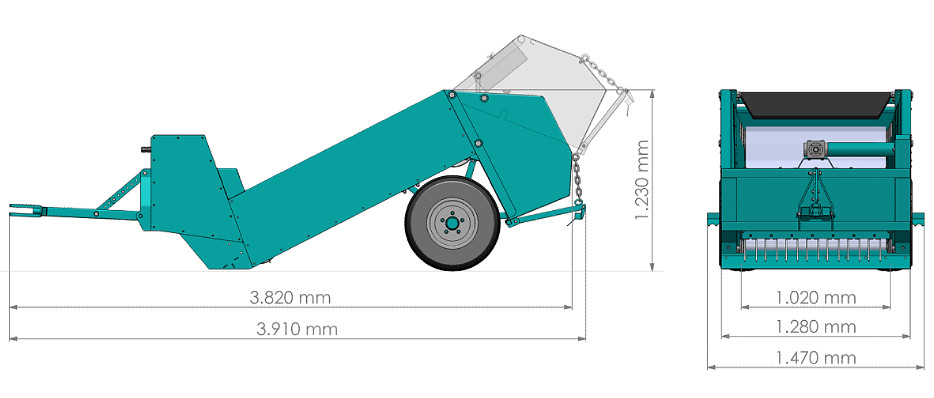 TECHNICAL CHARACTERISTICS
Chassis: Tratamiento anticorrosivo.
Towing vehicle: Tractor 4 x 4
Towing power: De 45 a 60 cv.
Cleaning system: Malla cribadora bisagra en acero alta densidad 23 mm.
Working width: 1.250 mm.
Working depth: De 0 a 150 mm.
Drive: Mecánico.
Power take-off: 540 rpm.
Engine pack: De propio tractor
Hopper capacity: 570 L.
Unloading device: Hidráulico.
Unloading height: Recoger situado en el suelo.
Towing hook: Boca de pez a barra de tiro.
Dead weight: 730 kg.